Safety on the Net
Stay safe online - learn about strategies, resources and legal protection for safer internet experience.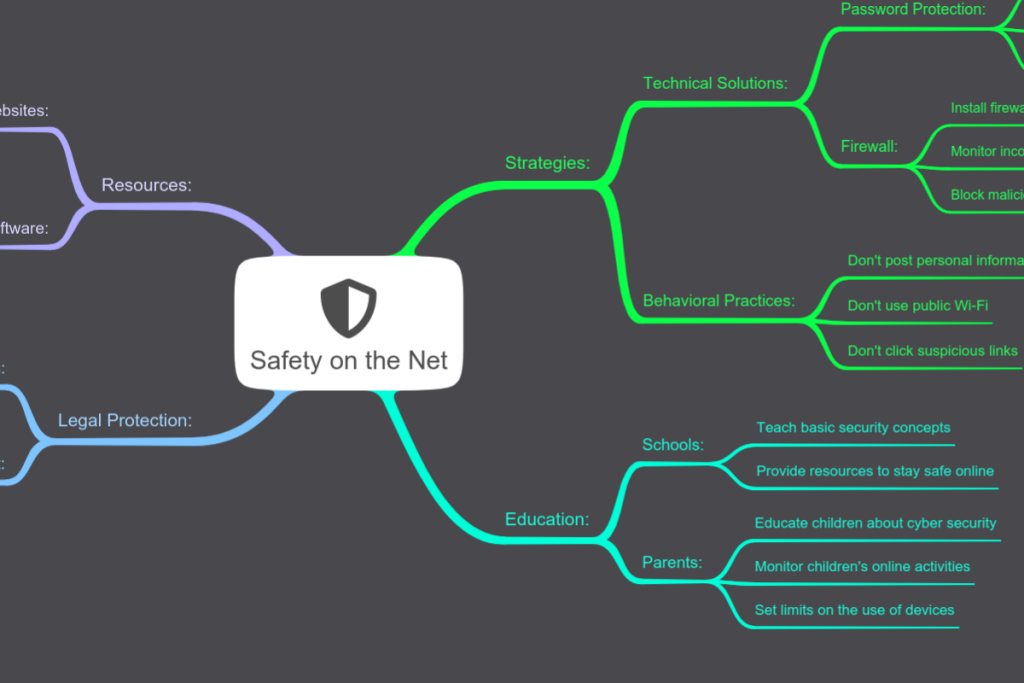 The Internet has become a vital part of our lives, and staying safe online is of utmost importance. To ensure your and your family's security, it's important to understand the different strategies, resources and legal protection available to you when using the Internet.
Technical solutions such as installing anti-virus software, updating your operating system, or using a virtual private network (VPN) can help protect you from malicious software and other cyber threats. Behavioral practices such as using strong passwords, using two-factor authentication, or avoiding clicking on suspicious links can also help keep you safe.
In addition to technical and behavioral practices, there are a variety of resources available to help you stay safe online. Websites such as StaySafeOnline.org, OnGuardOnline.gov, and Netsmartz.org provide helpful information about online safety. There is also a wide range of software available for download to help you protect yourself, such as encryption software and firewalls.
It is also important to educate yourself, your family, and your community about online safety. Schools can provide an important resource for teaching children about the risks of going online, and parents can take steps to ensure their family's safety by setting up parental controls, monitoring their children's online activities, and talking to their children about the risks and rewards of using the Internet.
Finally, there are a variety of legal protections available for those who use the Internet, such as digital rights laws that protect our right to privacy and intellectual property, and laws that protect us from cyberbullying and other forms of online harassment. Law enforcement agencies can also help to protect us from online predators and other threats.
Comments