04.10.2021
Even the most advanced Internet user cannot "digest" the amount of information that has to be put through on a daily basis. Mind map tools can help: this tool allows you to create a simple and clear graphical chart that quickly structures your data.
How the mind map tools work
The mind map looks like a logical tree, with the main idea, the concept, at the centre. From this, branches come off which are subdivided into related tasks, words and terms.
Mind maps were invented by Tony Busan, an English writer, lecturer and psychologist. Tony was engaged in the study of neural connections in the brain, the structure of thought processes. According to the developer, mind maps make it easy to unlock the hidden potential of the brain. Not only logical, but also creative. And there are various tools for creating mind maps online and offline - on paper.
For example:
For whom are these tools
Online mindmap tools are not only suitable for business organisation and task management. Mind maps can be used:
Teachers;
Students;
Writers;
Start-ups;
Lovers of planning everything.
Mind maps are a versatile tool for visualising ideas and planning tasks. They can be used in all areas of life.
For example, IOctopus mind map online tool makes it easy to make a Wish Map and share it with friends.
The secret of mindmapping's effectiveness
Usually our thoughts are transformed into words, tables, graphs. Even if we use key phrases, removing everything superfluous, the presentation of information is still linear (straightforward).
It takes a lot of effort to make sense of such an entry. It is difficult to grasp the essence of the issue, to remember the text. And most importantly - there is no interest in doing it. With this approach, even a genius idea can die at the emergence stage.
Mindmap tools engage both hemispheres of the brain at once. Instead of monotonous lines and letters, the user plays:
With images and symbols.
With colour, shape and thickness of branches.
With associations and rhythm.
This creates a creative mind map that is easy to perceive and remember.
Opportunities
What mind maps help with:
Planning based on priorities (not logic).
Creativity, thinking outside the box.
Saving time.
Focusing on what's important, visualisation.
Brainstorming.
For education
It is not surprising that using online mindmap tools has become popular in education. For example, a lecturer can use mindmaps for a simple explanation of the material to the students.
And a student can use them to make clear notes which help to memorize the material 3 times better.
Also for:
Portfolios.
Topical articles.
Planning and self-study.
The mindmap tool, for example, can be used directly in a lecture:
To explain new material. Especially complicated.
For summarising what has been covered.
For tests.
Cheat sheets.
For business
The mind mapping technique is effective in building business processes. To organise unconnected blocks, to map out steps, to create logical chains - for these tasks online mindmap tools are best suited.
For:
Finding solutions. Brainstorm.
Task management.
Control.
Working within the team.
Visual demonstration to customers.
Planning promotional campaigns and tracking results.
There are no restrictions on the targeting - the objective can be anything. From local targets within a department to business expansion. By the way, the IOctopus mindmap tool allows several people to work together in real time, seeing each other's cursors. The created mind map can also be shared, with view and edit permissions even for unregistered users.
For teams, online mind mapping tools like the IOctopus are particularly useful. Because these online service can be accessed from any device and operating system:
PC: Windows, Mac OS, Linux, etc.
Smartphones and tablets: iOS, Android etc.
No software to download and install, everything works online.
Also minimalistic interface helps to better concentrate on the process. Each branch can be given a status (paused, in progress, done) if required.

So you see online mind maps are a great tool for education and teamwork. Also, for convenience, IOctopus has a corporate plan for many accounts. Interested? It's a good time to try the service out, it is free:
Share
See also
How to master all the key nuances of creating mind maps in 10 minutes? And most importantly, to master for years. So that you don't have to go back to it.
It's easy with the quick, interactive assignments in this article.
IOctopus - Deep Dive Mind Maps 😈
So deep where the most primitive part of the human being is. It can't even speak, and it doesn't understand words. This is the inner animal part that wants sex, to growl, to tear it to pieces.
How can you explain your plan to your inner beast when it doesn't understand the words?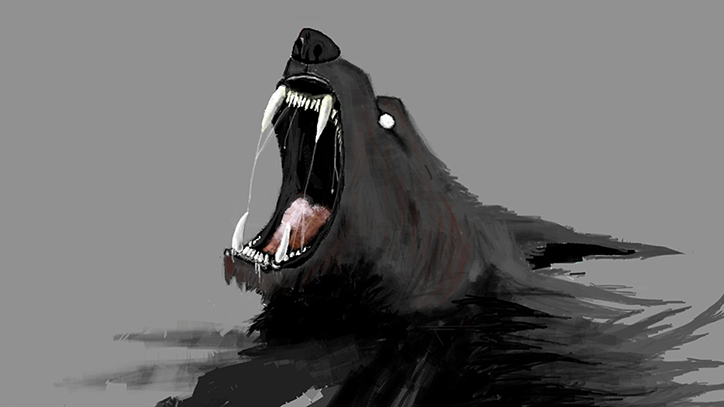 Comments