26.01.2023
IOctopus, the leading and advanced mind mapping solution, is endorsed by GoodFirms as the best mind mapping software.
GoodFirms is a top-rated and highly reliable research and rating agency and the most popular software listing firm, enabling businesses of all sizes and types to make well-informed decisions. Our meticulous and in-depth research methodologies, in addition to authentic reviews, enhance trust among companies searching for viable products and services under several diverse categories. GoodFirms has also established its reputation as one of the best B2B platforms with a rich assortment of thousands of service providers and products under one roof and helps them make informed decisions and boost profits.
Why is IOctopus the Best Mind Mapping Software?
IOctopus is a cloud and web-based popular mind mapping software that offers optimum mind mapping service and allows you to unleash creativity for getting viable innovative ideas. The software offers a complete toolset enabling you to share maps and ideas seamlessly in real-time with other team members while working together on the same task. The tool comes with a simple and intuitive interface that anyone can understand and use easily. You can even add your own images.
The essential components of this mind mapping software include branches that help to view the relationships and the entire idea clearly, different colored branches that depict different meanings, a minimalistic interface to avoid all distractions, and the ability to search icons quickly and easily. The company has taken full-proof measures to safeguard and protect all your files and data through encryption of the AES-256 method on all its plans.
IOctopus also provides a wide spectrum of plugins to carry out different mind mapping tasks with ease. These include a Translation plugin, which helps to translate branches into different languages, while the Formula plugin enables you to add formulas to the mind maps for automatic calculation. Similarly, the application offers various other useful plugins, such as icon filters, hashtags, calendars, email reminders, language separation, and open links in the same window.
IOctopus works on a collaborative model and is compatible with all devices including macOS and iOS, which is regarded as suitable for teams and simply aligns with the team. Similarly, the task mode helps you to clearly view the entire task's progress.
Benefits of Using IOctopus Software
Offers an exclusive and extensive array of beautiful and modern themes to choose from.
Manages all complex tasks with ease.
Allows you to glance through the progress of mind maps from anywhere, anytime.
Real-time and simplified collaboration with the team members.
Anyone can open the shared mind maps via read-only without software registration.
Quickly embed a mind map into a website with ease.
Enables you to quickly organize your files to easily search any mind map.
IOctopus is compatible with all devices and works on multiple platforms.
Offers a free edition of the software. All other plans are also affordably priced.
Modules and Features of IOctopus Software
Mind Mapping Software Features
Brainstorming
Concept Mapping
Embedding
Presentation Tools
Project Planning
Publishing/Sharing
Pricing of IOctopus
IOctopus offers three types of pricing plans for all its users based on their specific needs. These include Moon, Star, and Galaxy. The Moon is a free plan that includes basic features like creating three mind maps in a single file, icons, themes, file import, and export. It does not provide plug-ins, and users can share files as read-only without registering. The Star plan allows users to create an infinite number of mind maps inside each file with various other additional features, such as the option to select folders, colors, tasks, images, links, drawings, relationships, and plugins. People can comment on the shared files. The Galaxy plan contains all features of the Star plan with a collaboration facility and sharing the file in editable mode.
In addition to these three pricing plans, IOctopus also offers a special package for corporate clients known as Galaxy Enterprise. It is a monthly subscription plan based on the number of employees using this mind mapping software.
Performance Evaluation of IOctopus Software by GoodFirms
GoodFirms is a well-renowned IT research and review platform that identifies, lists, and ranks software companies and service providers based on their performance, capabilities, innovation, and authentic user reviews. These rankings are extremely valuable, extremely trusted, and highly recognized globally in the B2B industry and become a consolidated foundation for our users to make informed decisions. The listed companies constitute market leaders and top performers who have earned and sustained a remarkable position globally through persistent quality and integrity.
Following an unbiased, elaborate, and systematic assessment process, GoodFirms identified and ranked IOctopus as the best mind mapping software on its platform for offering a complete set of mind mapping tools and a wide-ranging plugin catalog under one roof with a simple and intuitive interface, distinctive features, ingenious functionality, reliable customer support, and flexible yet reasonable pricing.
About GoodFirms
GoodFirms is a Washington D.C.-based top research and review company for software and services. GoodFirms empowers companies to choose the best software from its curated list of industry-leading software in various categories to enhance profits and grow beyond imagination. It performs extensive research and analysis to evaluate and rank the listed software on critical parameters like features, uniqueness, ratings, and verified user reviews. This meticulously curated listing and ranking highlights the top performers for each software category and augments the buying credibility of the software.
About Author
Paul Richards is a Senior Content Creator at GoodFirms, an IT research and review firm with 8+ years of wide experience. An ardent sports enthusiast and travel freak, he loves to share his ideas and knowledge on everything technology, software systems, digital marketing, and the latest industry trends. An avid reader, he likes to explore and browse various websites to accumulate more information on different topics.
Share
See also
How can mind maps help increase your company's profits
Let's have a look. For example, in a mind map, it is convenient to see what you have now and what you want to get.
In this format, you can immediately see the ways of moving, the pros and cons, the benefits and costs.
IOctopus - Deep Dive Mind Maps 😈
So deep where the most primitive part of the human being is. It can't even speak, and it doesn't understand words. This is the inner animal part that wants sex, to growl, to tear it to pieces.
How can you explain your plan to your inner beast when it doesn't understand the words?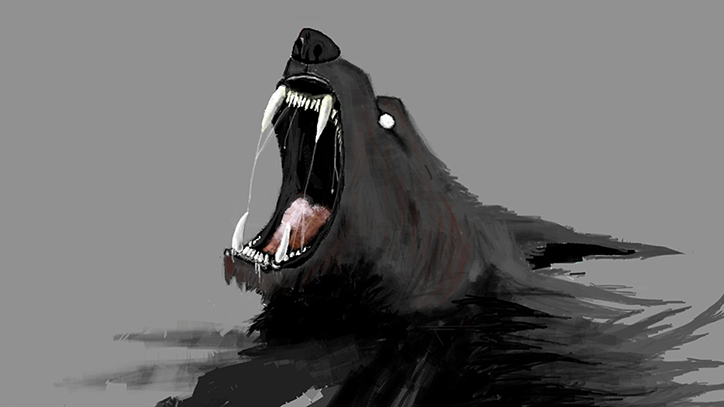 Comments